Sell it Smart is Non Prime School offers you a turnkey solution for automotive dealerships and professionals looking to set up and optimize their non prime department and individuals seeking to level up their career!
Pre COVID 40% of Canadians had credit scores of 650 or less thats 4 of 10 shoppers online, on the phone or walking in to your dealership that may not qualify for your dealerships advertised finance rates terms and incentives. Selling the same traditional way to this 40% results in wasted time, loss of sales and profit! There is a solution we call it Sell it Smart non prime school a proven, professional and profitable way to help your less than perfect credit customers into a vehicle that meets their needs lifestyle, budget and bank approval.
Client Testimonial
Kim, Thank you so much!!! I did my averages for the year - 14 cars per month, my biggest month hitting 24 cars, not bad for just 1 year in selling vehicles! I am currently generating 3 personal closed leads per month and increasing over the past year. All my digital marketing is free at this point but I will be investing some of my money earned in to advertising in to the new year. I am so grateful to you for everything you have taught me. You picked me out of the ditch and put me on the road to success!!!
David Myers "The Approval Guy"
Sales Professional at Buy Metro Preowned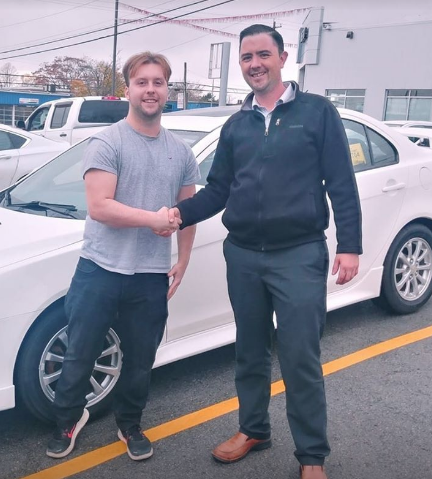 ITS TIME TO GET NON PRIME SMART!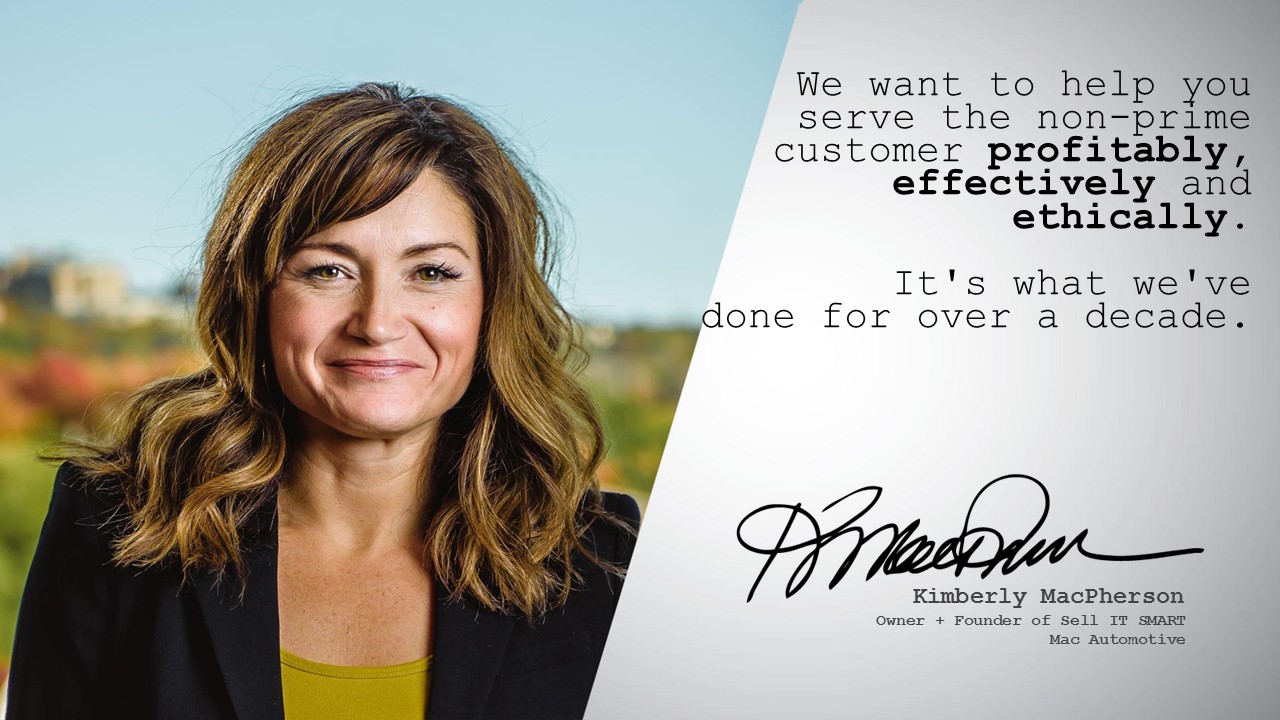 Hi I am Kim, founder of Sell It Smart and Buy It Smart Auto. I have over 20 years automotive retail experience and more than a decade training sales, finance and management teams to professionally, ethically and profitably serve the less than perfect credit customers. 
I started selling vehicles in1996 I have worked as a Finance Manager, Sales Manager and Dealer. In 2002 I was introduced to non prime customers at a used vehicle I was working. In 2004 I took that experience both good and bad created a non prime sales and finance process we call sell smart. I went on to help dealerships and set up and optimize their non prime departments, teaching dealerships across Canada and USA. In June 2019 I Buy It Smart Auto was added to our dealer partner offering. This addition is to help customers suffering with credit challenges and our dealer partners acquire new customers. We have taken our hands on training to the next level. We offer dealerships a professional, ethical and profitable way to solve the non prime problems facing all dealerships today of wasted time, loss of sales and profits and present a solution that helps sell more vehicles and make more money!